Each year, The Lindenwood Review offers an open contest with no entry fee. In past issues, we have offered contests for lyric essays, flash fiction, and prose poetry. For issue 8, we are happy to announce our Chapter One Contest, for first chapters of unpublished novels. The winner will receive $50, publication in issue 8 of The Lindenwood Review, and three contributor copies. Submissions will be accepted via Submittable from July 1 through November 1, 2017. Please read our full guidelines before submitting.
Guidelines for the TLR8 Chapter One Contest:
No entry fee. Winner receives $50, publication in issue 8 of The Lindenwood Review, and three contributor copies. Honorable mentions receive publication in issue 8 of The Lindenwood Review and three contributor copies.
First chapters of unpublished novels may be submitted via Submittable from July 1 through November 1. Submitted chapters must be the author's original work and cannot be previously published in print or online.
Any genre may be submitted, but please note that we are looking for literary techniques such as effective use of language and fully developed characters within all genres.
Maximum submission length is 25 pages. Double-space and use a standard font size and style.
Only one novel chapter may be submitted per writer. (Those who submit a novel chapter to our contest may also submit a story, essay, or poems to issue 8 through a separate Submittable entry.)
Simultaneous submissions are allowed, but we ask that you withdraw your submission immediately from Submittable if the chapter is accepted for publication elsewhere or if the full novel is accepted for publication and will appear in print or online before May 2018.
In your Submittable entry, list your name exactly as you would like it to appear in The Lindenwood Review if accepted for publication. Include a brief third-person bio, your email, and your mailing address.
All decisions will be made by February 1, 2018. Check Submittable for submission status.
Issue 8 will be published in spring 2018.
Current students and faculty of Lindenwood University are not eligible to submit their work. (Alumni may submit.)
The Board of Lindenwood University restricts some language and explicit content in university publications. When necessary, the editor will work with contributors on minor revisions to meet university requirements.
Do not submit work that has been previously published elsewhere, whether online or in print.
Submissions will not be considered for publication if they are sent via email or mail, if they are received before or after the submission period, or if they do not follow the posted guidelines.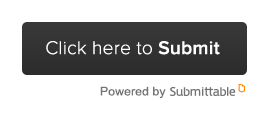 On-Campus or Fully Online/No Residency Requirement